Chef Francesco Mannelli talks heading Mode Kitchen & Bar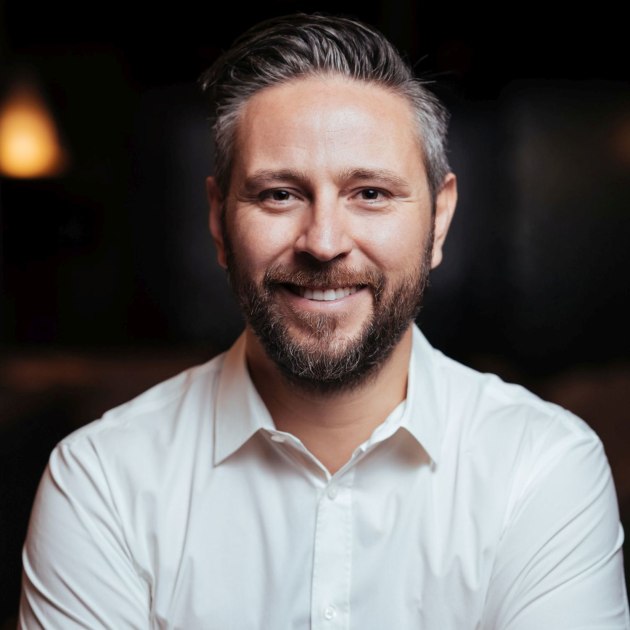 Four Seasons' Mode Kitchen & Bar launched in the middle of last year. In that time, head chef Francesco Mannelli has crafted a modern Australian menu infused with the simplicity and seasonality of his native, Tuscan cuisine.

Why did you want to become a chef?
I've always been in love with food because my mamma is a great cook and she passed onto me her passion for the kitchen. My family and I lived close to Florence and we would harvested olives and grapes from the hills. It was also like a dream looking after the vegetable garden in summer, and preparing the salami and prosciutto in winter. So little by little the idea becoming chef took shape, and when I was 14 I signed up to the Apicius International School of Hospitality in Florence.

How would you describe your approach to food?
'Respect' is the first word I would use to describe my approach. I have a lot of respect for the every single ingredient, whether that be vegetables, fish or meat, as I know there has been a lot of effort from our producers, fishermen and farmers. It's something I like to pass on to my team and instill how lucky we are to use so many quality ingredients. I think my food is uncomplicated because my technique are quiet classic and the ingredients in a dish are always minimised.

What is the best thing about running Mode Kitchen & Bar?
The best thing is the collaboration with Simone the restaurant Manager, my sous chef April and team. This is my first head chef position in Sydney and I like to share what I've learnt in my 20-plus years of experience. Opening and growing a restaurant from scratch is very satisfying. It really feels like my baby, and it is wonderful to see it and the team develop and evolve.

What does success mean to you?
I'm simple person, I like to keep my feet on the ground. My definition of 'success' is to have the restaurant full of people having a great time and enjoying the food and the wine. It's nice when you come out from a restaurant and you are still thinking about how good the dishes were or what you ate, instead of how much you spent.

What are some of the benefits and challenges associated with running a restaurant within a hotel framework?
The benefits of being a part of the Four Seasons is quite good. There is a lot of opportunity to collaborate with other chefs from different venues and to visit kitchens around the world. Being part of a big company also means they look after us, a lot training and also opportunity to learn not just the F&B but how a Restaurant or Hotel should be run.

The hotel also has some clients and in-house guests that come back every day for lunch and dinner, so it's easier to create a relationship with them.
The challenges in the end are the same reasons of the benefits: we're part of a big company so to keep high standards and 5-star service is not always easy. Pressure, competition and stress are part of this world.

How would you describe your kitchen set-up?
The set-up of the mise en place is pretty simple with a lot of fresh ingredients and not many base or pre-made ingredients. It stems down from my type of cuisine because I don't like having a lot of elements in my dishes and everything is cooked by order.
The kitchen is structured in 6 sections: larder, pans, grill, wood-fire oven, pastry and pass. In terms of kitchen setup compared to the last restaurant I've changed position of the pass. I like to have it in front of the restaurant, check what is happening on the floor, see my chefs and at the same time see the customers.

Over your career, what chefs made an impact on you?
Jeremy Strode instilled the importance of celebrating a single ingredient and was one of the most passionate chefs I've had the privilege of working with, he's definitely the first of my list.
Peter Doyle for his techniques and working style. I love the idea that he surfs every morning before coming to work. It's also great to see him in action in his kitchen.
Then Stefano Manfredi for his knowledge; he's not just a chef, he's encyclopedia. He knows everything about seasonality, vegetables gardens and regional food.

What one ingredient is always in the pantry cupboard?
As an Italian, there is always pasta, or spaghetti specifically in my cupboard. If you're ever short of ingredients or your family is hungry and you haven't had time to go shopping, you can whip up a simple pasta with just some extra virgin olive oil, chili and garlic and the meal is sorted.

What is favourite dish on the menu?
Wood-fired octopus with chickpeas, paprika and fresh karkalla, which is a native, Australian sea herbs. The result is tender, smoky and juicy octopus and it continues to be one of our most popular dishes.

How do you train and retain young staff?
Working with young chefs is always stimulating and, at the same time, a lot of responsibility. I try to teach and coach them in my style of cuisine, and with my respect for the food. At the same time I like to see what they can do on their own, whether it be traditional recipes or using different cooking techniques.

I also enjoy brainstorming with them because there is always something to learn. There is a nice vibe in my kitchen and is important that the guys are feel comfortable here.

In your opinion, how are Australians' opinions changing or evolving regarding hotel restaurant dining?
From what I've seen in the 10 years I've been here, Australians' opinions about hotel restaurants is becoming more positive, but it's not a quick process. It will take time to change.

Many of the world's best chefs are opening restaurants here in Australia, so it means Australia's hospitality industry is evolving very well. Unfortunately the hotel restaurant doesn't have the same visibility for Australians but more for the tourist. For example, in Hong Kong or Singapore this problem doesn't exist because the restaurants inside hotels are actually more popular and awarded then others.

From my side even if I'm not a celebrity chef I'll do my best to change this mentality and make sure all our customers having a nice experience in Mode, local people and tourist are all welcome.


For further information, please visit modekitchenandbar.com.au.