British chef Alastair Little makes new Merivale home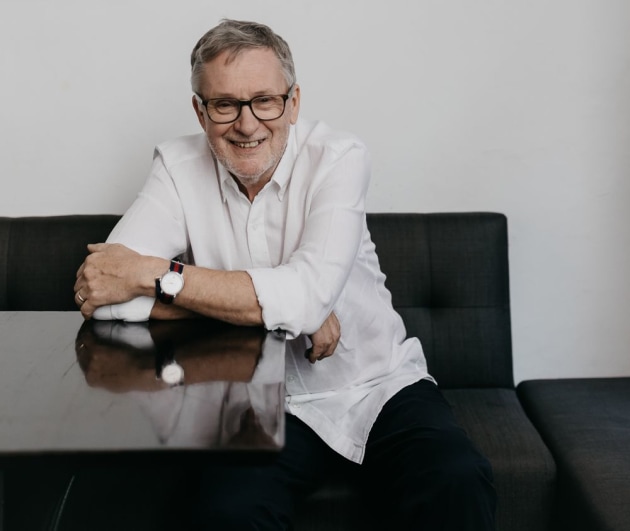 There is 'little' doubting the significance of chef Alastair Little. Heralded as 'the godfather of modern British cooking', Alastair Little has won Times Restaurant of the Year, a Michelin star, and critical acclaim internationally.
But Little's 40 years of influence on the London dining scene came to an end late last year, when he and his wife shut-up shop and moved their lives to Sydney.
Foodservice sat down with Little days after the opening night of his new venture with Merivale, the Little Bistro pop-up restaurant at Hotel CBD.


Congratulations on your new project with Merivale! How did the opening night go?
It went very well, I am really, really pleased.


How did this collaboration with Merivale come about?
I was trying to get my own restaurant organised at the time and someone said to me that I needed to go and talk to Justin Hemmes from Merivale. I got an introduction and he met me a couple of months later. They then came back with the offer of doing this.
I had moved here in September independently. I shut my London business and just set off. My wife and I were going to do something here but we hadn't really decided what yet.


Talk to us about a dish on the menu that you've developed for this project?
The duck confit is an interesting one. There were a lot of photos on the internet of the late Jeremy Strode's duck confit salad and so I put that on. Another thing was I'd heard it was completely out of fashion so I thought, right, that's going on my menu. I hate food fashions – they're nearly all rubbish. There's good food and there's bad food and that's it.


What's your favourite dish?
The Tuscan style chicken liver and vin santo pate – it has been a real standout. It's cooked in a completely different way to any other chicken parfait or pate in Sydney and its getting really good reception.
Other than that, the main course bourride and the peposo – that's the fish stew and the peposo beef, which is a rich beef stew. I'm glad we opened in autumn so I could put that on the menu.


Is this a distinctively British Alastair Little, honing back to influences of Italian and French cooking, or are we going to see you incorporating an Australian influence on Little Bistro?
I think I am – I don't want to be arrogant about it. It's different here from England. The climate is different, the food is different – I am watching it all very carefully so that I am not saying, "Oh you'll love this because it's English." That's not going to work.
There are only two imported items on the menu, otherwise, everything is from Australia and some of the fish is from New Zealand. I am trying to use as much Australian produce as I can.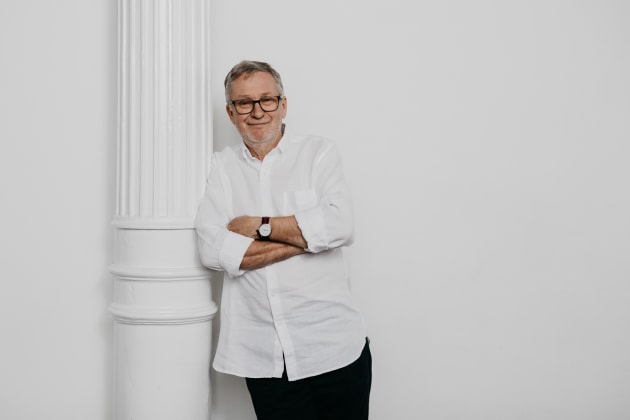 Throughout your career you've been almost an advocate for ethical foods, designing simple, changing menus that relied on available produce. Is this something that you still feel passionately about and is this something that's being taken into consideration at Little Bistro?
My brother is an ecological auditor and a doctor of geology. He advises me on these matters. He says that, "If everyone bought 10 per cent better in regards to ethical, ecological, green measures, we'd all be alright." The thing is only 4-5 per cent of people are buying ethical, organic food. The other 95 per cent are eating ghastly, factory produced, cruel food with too many additives. I'd like to see more general improvement across the board, rather than in elite restaurants.
I won't be changing a lot on the menu, probably only four or five times over the six months. I'll be introducing daily specials and seasonal dishes in a few weeks time; some old favourites will show up too.


What do you make of the pop-up restaurant trend?
I've been scornful until now (laughs) – no I haven't. I'm looking at a picture on the wall of a guy called Pierre Koffman, one of the greatest chefs to ever work in London. He retired and they persuaded him to do a pop-up. It was astonishing and it persuaded him to reopen his restaurant. He's my age, so he's an older guy saying, "I can still do this."


What do you think makes a good chef?
Judgment, taste, and greed.
Greed is important. You must want to eat the dish. It is not an academic exercise; it is not art on a plate. Cut away all the rubbish and don't let it wear too much makeup. Let the beauty come through.


Is there anything you hope to gain professionally in Sydney?
Not really, no. I'd like to be successful and I'd like to feed people. Critical acclaim is one thing but a satisfied customer telling you so is much more important to me.


As you reflect on your career, from your early days, throwing yourself into the kitchen at the Old Compton Wine Bar, or more recently, having customers in tears as you closed Tavola, how would you describe the significance of food and what it means to you?
Sitting around the table with family or friends. Sharing food is the bedrock of our civilisation. It is everything – it is the greatest pleasure.


For more information on Little Bistro at Hotel CBD, please visit merivale.com.au/littlebistro.