Alex Munoz Labart: The ex-Monopole head chef who's gone troppo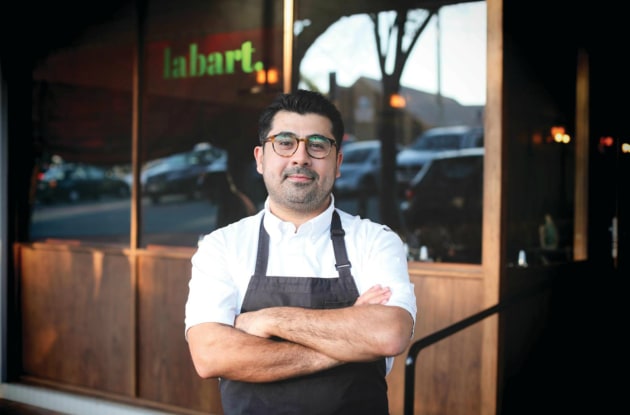 Droves of top Melbourne and Sydney chefs and restaurant groups are heading north. The latest to go troppo is former head chef of Sydney's Cirrus Dining and Monopole Alex Munoz Labart, who opened 60-seat Restaurant Labart in Burleigh Heads with his wife Karla last year.
"I take a swim every morning before work," says Alex Munoz Labart. "It's like a holiday every day." After 10 years of running some of Sydney's best kitchens, in an effort to find a better work-life balance he and wife Karla opened their first restaurant in July 2018 in the Queensland beachside suburb of Burleigh Heads.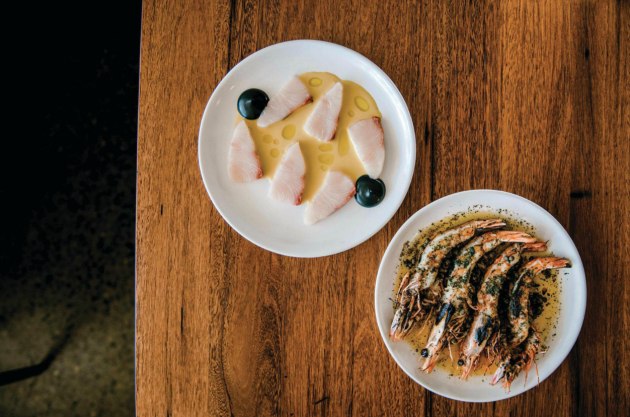 Determined to please the locals as well as the fly-north-for-winter Melburnians, he kept the menu short, simple, grill-driven and heavy on Northern Rivers seafood.
But not everyone was immediately convinced by Restaurant Labart's natural wines, Euro-cool fit-out by local design team Open Projects, and the $34 barbequed lamb ribs with cauliflower, house-made vadouvan sauce and curry leaves. 
"I had a fantastic lunch," said one early guest, "but your prices are way too high."
The young chef took a deep breath and said he really appreciated her feedback. "You have two options," he said. "Come here because I try to get the very best ingredients I can within a 200km radius, or go to the local RSL and order frozen barramundi." 
Luckily, she took it well. "I'll definitely be back then!"
Labart came to Sydney with his family from Maupa in Chile as a one year old, growing up with backyard barbeques and Chilean asados as a natural part of an Australian life. He qualified as a hairdresser, drove a courier van for a while, then was pushed into cooking by his elder brother, a chef.
"Getting into the grind in a professional kitchen was great, I just loved it," he says. An early job at a Gold Coast brasserie taught him the basics of French cuisine, then it was a deep dive into more technical cooking with Pasi Petanen and Mark Best at Marque, from 2009 to 2011.
"Pasi and Mark would be my two biggest mentors, along with Karl Firla and Brent Savage," he says. "I learnt how to run a business as well as how to cook [from them]."
Working with Savage at Monopole and running the plant-based Yellow in Potts Point made Munoz Labart deeply aware of the potential of meat-free cooking. He also cites restaurants such as Septime in Paris and Lyall's in London as style references for his philosophy. "I keep things extremely simple and try not to complicate what I do," he says.
With a menu that runs from barbequed king prawns with prawn butter and capers to Wagyu tri tip with mushrooms and pickled onion, he describes Labart as an Australian restaurant. "I don't believe you have to put kangaroo and wallaby on the menu to be Australian," he says.
"I have the freedom to express myself in many ways, through different techniques and cultures." And the freedom to go for a swim every morning before work.
This article was first published in foodservice's March 2019 issue. To subscribe to foodservice's monthly print magazine, click here.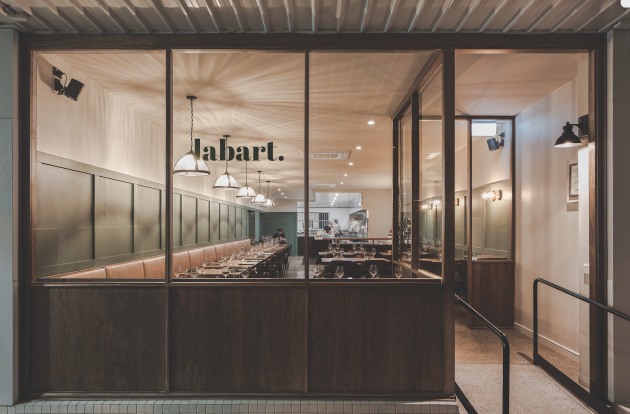 Restaurant Labart, 2a/8 West St, Burleigh Heads QLD.