Why ongoing hospitality education is so important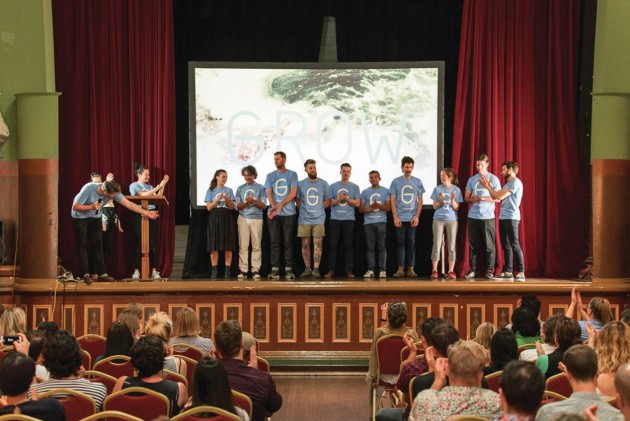 Following the most recent Grow Assembly in Melbourne, Aleksandra Bliszczyk caught up with one of the event founders, Meira Harel, and participants Lûmé's Orlando Marzo and Attica's Kevin McSteen, to discuss the importance of continuing education for hospitality professionals.
Get an education, then get a job. It's point A to point B. But if mid-career education is essential to staying engaged and relevant in this transient, trend-based industry, why is it not commonplace?
"During my career working in hospitality, I have only come across beverage-specific courses and management courses," says Melbourne wine consultant and co-founder of Grow Assembly Meira Harel. "[But] these options are unnecessarily expensive and take many hours."
And what about the rest? Not everyone mixes drinks.
In the foodservice industry today, the responsibility to educate staff falls solely to time-poor chefs, managers and business owners, who, more often than not, simply can't put in the hours. If the ones at the top don't invest in external, continuing education, then staff retention, keeping morale high and running a booming business become increasingly challenging.
Enter Grow Assembly. In 2016, five Melbourne-based hospitality veterans got talking and realised that continuing education was lacking in the industry.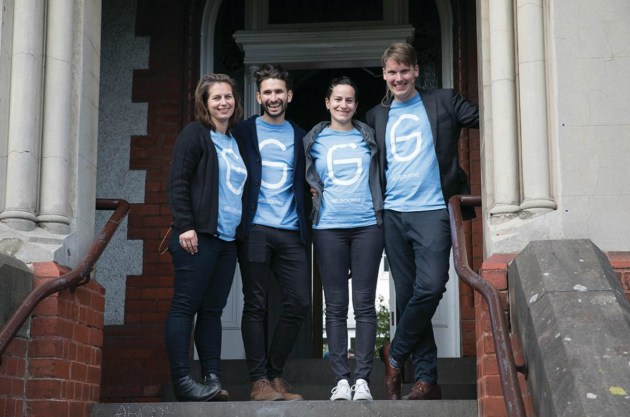 "We believe that in order for this industry to thrive, there must be a platform of education provided for those who want to become a professional, as well as a space to share their passion with other like-minded people," says Harel.
Thus the forum sprouted. This annual not-for-profit event provides a space for industry leaders to share knowledge and insight with the country's future hospitality professionals.
Harel says the purpose behind Grow was to create a meeting place for the industry, and to give everyone a chance to meet their heroes. And it's clear the country was hungry for it, as Grow's approach hasn't changed since its inception.
The most recent Grow was held in November in Melbourne, and welcomed speakers from all corners of the industry.
Lectures ranged from Matt Preston's advice on how to build an online following, to Parabere Forum founder Maria Canabal suggesting ways to improve gender equality in the workplace.
In 2018, Grow also held its first assembly outside of Melbourne, in Sydney, which included talks by chefs Neil Perry and Mitch Orr, among a slew of big names.
"When we can bring staff to forums like Grow, it lets them share their world with and be inspired by others in the industry," says regular Grow attendee and bar manager at Melbourne's Lûmé, Orlando Marzo.
But relying on one-off forums like this isn't enough to keep a business afloat, Marzo says, and ongoing education from every angle is a worthy investment.
"A business is only as good as its staff," he says. "If we want to keep our staff in the business, we need to give them a sense of ownership and pride in what they do."
Marzo says the Lûmé team receives 30 minutes of education as a group every day, from administrative training, to wine tasting. "I think that the most effective training happens when you learn from people who are working in the industry every day. Hospitality education needs to be run by peers, collaborators and people involved in the industry on a daily basis."
At Melbourne's Attica, Australia's most consistently named best restaurant, restaurant manager Kevin McSteen says that staff are given days off to pursue external education.
"'Training' is always on the tip of every staff member's tongue," he says. "An active education program ensures that staff are on an upward learning curve and this is the key to staff morale and retention."
Engaging and sharing experiences with other hospitality professionals is vital for every career too, he says. It's a collaborative and creative industry that perpetually faces the threats of competition and slim profit margins, so a strong community is the best support.
And chef and founder of Food for Thought Mal Meiers agrees. In November he spoke at Grow about mental health in the industry and the importance of building strong relationships within it for professional and emotional longevity.
Grow Assembly is the first giant leap for laying groundwork for more community-focussed training, and for demonstrating to employers the waves of benefits that they and their employees reap from continuing education.
"When you invest in staff training you make sure that you are ... maintaining their passion for this profession," says Harel.
Photography: Alexander Sproule-Lagos.
This article was first published in foodservice's February 2019 issue. To subscribe to foodservice's monthly print magazine, click here.