Restaurants, cafes and the Aussie breakfast menu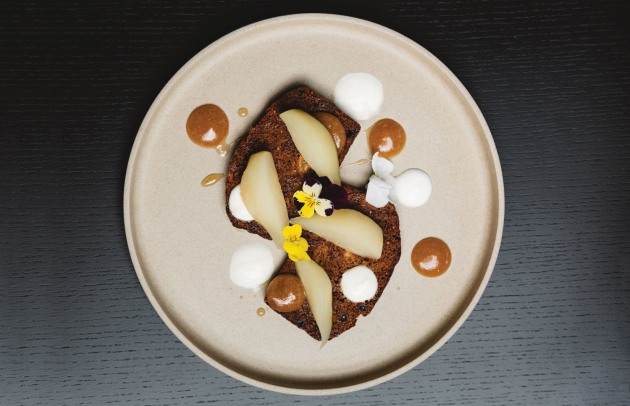 "Make it fresh, make it seasonal and keep it interesting."
That's Peter Conistis' advice for any chef looking to update their breakfast offerings. The industry veteran recently launched a morning menu at Sydney's Alpha Restaurant as "our customers wanted a little more choice. Plus Alpha is an ideal CBD location for breakfast meetings and we wanted to attract those customers."
A shift towards early morning dinng is a trend that Lisa Hasen, vice president APAC of OpenTable, sees growing across Australia.
"Customers rise early to imbibe in the gorgeous weather and scenery, needing quality fuel to make the most of our mornings," she says. "We have some of the best ingredients for breakfast meals – avocado, artisanal breads, and amazing fruit – plus a fearless use of ethnic seasonings to bring out the best in fundamental morning fare."
Hasen also sees "restaurants and cafes taking advantage of using their venue in earlier hours, since the rent is being paid regardless of whether the space is being used or not. There is also utility in serving breakfast – using components that may have a role in the dinner menu in different ways at breakfast. On weekends, the 'breakfast' meal can be an all-day affair, expanding the menu to include high-margin items."
KEEPING IT INTERESTING
Conistis' breakfast menu at Alpha Restaurant features modern Greek dishes including lobster and haloumi tart, avocado on toast with broadbean hummus, and a feta and watermelon salad with tomato, mint and olives.
At Melbourne's A Girl Called Jayne, head chef Sean Page is keeping it interesting by providing "healthy Australian cuisine with a modern flare, focused on local produce." His breakfast menu features berries, figs, bananas, and peaches, as well as local proteins such as wood-smoked bacon, handmade English blood sausage, and lamb merguez sausages.
"My favourite dish, however, would have to be the salmon and beets," he says. "Our recipe is both tasty and consistent. We cure our salmon with just enough spiced citrus salt for a longer period of time for a more delicate cure. And we roast and puree our beetroots for a more intense flavour and colour. Pair this with an avocado gel, confit baby beets, beetroot chips and black sesame, and this makes for a very delectable dish."
Similarly, Giuliano Melluso of Darling & Co is keeping diners happy with "a good mix of the classics and a few different dishes for the more adventurous." This includes the crispy fried Mooloolaba prawns with chilli scrambled eggs, flatbread and Nate's hot sauce.
"I really wanted to do a dish with chilli scrambled eggs and prawns," he says. "I researched a Chinese-style batter which is very light and crispy. I remembered an old recipe for a yoghurt flatbread and thought that it would go well together. And my sous chef had just recently made a huge batch of hot sauce. The components go great together and it's an awesome dish for Brisbane's summer."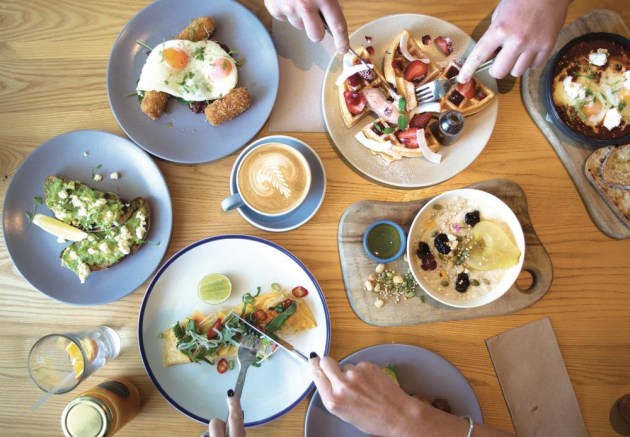 TRENDING TASTES
With Australians opting more and more to go out for breakfast and brunch, diners are increasingly looking for new and exciting flavours and textures to try.
Hasen has noticed a prevalence of Middle Eastern and Indian influences on menus of late. She says, "Shakshuka and flatbreads, garam masala-scented rice and egg dishes have usurped the standard wheatmeal toast and poached eggs. It would not surprise me if other international flavours were elevated in a way that enticed diners to go out for breakfast. The 'why' may be in part to how the building blocks of breakfast (eggs, bread, spreads) are perfect foils for flavour, spice and texture."
Consitis agrees. "People want lighter, healthier dishes that are still packed with flavour. Plenty of grains, not too many carbs, eggs done a little differently."
For Page, it's all about avocados. He says, "If the price of avocados is any indication I would definitely say Australia's love for the smashed avo will not die any time soon. Combine this with a massive push for healthy and organic foods at the moment, I can only see this on the rise again for 2018."
Melluso sees Instagram as a big driver of breakfast trends. He says, "I think social media makes chefs focus more on the photo perfect dish rather than thinking about flavour, which is a bit sad."
Regardless the motivation for introducing a new dish, Page is keen for chefs and operators to source locally. He says, "There's nothing better than eating local and helping the local farmers while you're at it."