INSIDER: The end of the Sydney / Melbourne rivalry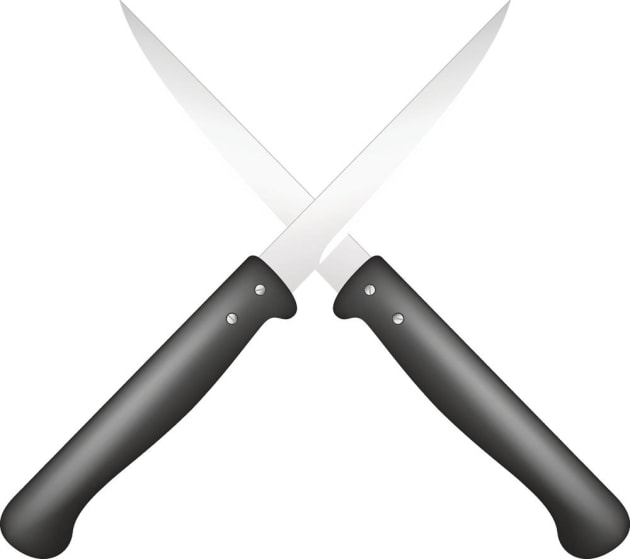 Jill Dupleix is officially calling an end to the ancient Sydney / Melbourne rivalry that has sustained us since Federation (when competition to be the nation's capital city was so intense, Canberra was created as a political compromise). Now, it's dead and dusted. Move on, nothing to see.
As far as I can tell, the only people who poke the corpse of Melbourne/Sydney rivalry on a regular basis are the media, not the public. Who has the best restaurants? The best coffee, the best laneways, the best chefs? The poor journos do their best to drum up some interest, but the online comments below tell the real story. "Who cares?" "Isn't there anything better you can write about?"
For the restaurant industry, the reality is that it isn't just over, it has been replaced by a love-fest. Melburnians adore popping up to Sydney for a few days R&R, inevitably falling in love with Swillhouse Group's Restaurant Hubert, with its Cabaret, post-war boho-style underpinned by solid Escoffier-with-umami cooking by Dan Pepperell. Sydneysiders like nothing better than hitting up Melbourne's Tipo 00 or Café Di Stasio for that classy Melbourne/Italian swagger, style and strozzapreti.
Besides, we're all so inter-related these days, it's hard to tell who's from where. Historically, so many of Sydney's top chefs and restaurateurs came from Melbourne: Gay Bilson, Tony Bilson, Damien Pignolet, Janni Kyritsis, Dietmar Sawyere, Luke Mangan, Bill Granger. You can't get much Sydney-er than Neil Perry and Guillaume Brahimi, yet they have run highly successful restaurants in Melbourne (Rockpool Bar & Grill, Spice Temple, Bistro Guillaume) for a decade.
That Swillhouse Group I mentioned? Mostly Melburnians, originally. And George Calombaris, after 12 years of building his mum's recipes into a modern Greek food culture in Melbourne, is opening in Sydney any minute. Melbourne's quintessential Thai fun palace, Chin Chin is also moving north, to the city long-famed for its take on Thai. Lucky Sydney now gets to eat Thai, Chin Chin-style, as well as Thai, David Thompson-style.
And when Martin Benn and Vicki Wild of Sydney's three-hatted restaurant Sepia recently announced they were closing at the end of 2017 and moving to Melbourne to collaborate with Chris Lucas (he of Chin Chin, Kisumé and Hawker Hall), nobody bitched and moaned (except maybe the couple's precious cats). As Martin said, "I cannot tell you how many chefs, restaurateurs and diners have contacted us with their excitement and anticipation of us moving there. It's kind of surreal."
Because that's what we want when we dine in Melbourne or Sydney – not the same globally sanctioned food trends, but a real sense of where we are. The elegantly refurbished Cutler & Co is luxe, modern, crazily gorgeous – yet still quintessentially Melburnian, with its up-front kitchen and attention to detail. Nor could you build a Bennelong, Catalina, or Quay in Melbourne. It wouldn't be right. And that's a good thing.
Jill Dupleix is a food writer, editor, cookbook author, restaurant critic and co-Director of Australia's Top Restaurants.