INSIDER: How big is too big for a restaurant?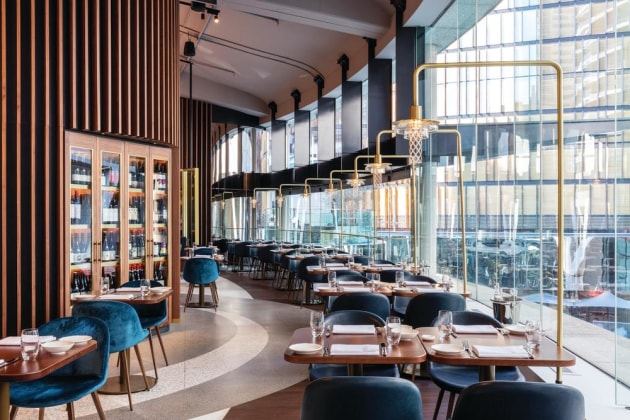 The age of the mega-restaurant is here, as restaurants and hotels of up to 500 to 1,000 covers open their doors. Is bigger always better, or is this just a number-cruncher's response to more competitive market conditions? Jill Dupleix explores the latest trend to shape our industry.
In Thailand, the Royal Dragon Restaurant feeds 5,000 diners a night across a series of open-air pavilions, serviced by waitstaff on roller skates to help them travel the vast distances from the kitchen with your volcano chicken and pad thai noodles.
But even it was pipped at the post for the title of world's largest restaurant when the Bawabet Dimashq (Damascus Gate) opened in Syria in 2005, where 1,800 staff serve a grand total of 6,104 diners over the 54,000 square metre space.
We'll never have anything of that scale in Australia, but signs point to ever-larger restaurants as restaurateurs face higher overheads and shrinking profit margins.
Already, clever operators such as Melbourne's Chris Lucas and Sydney's Justin Hemmes are experimenting with scale in lively, well-designed packages of party-time spaces, booze and high-energy street food.
Let's start at the small end. The Lucas Group's Chin Chin Sydney may be just 160 covers, but its built for speed as much as it is spice. SMH restaurant critic Terry Durack called it "a machine designed for eating and drinking that is almost aggressively geared to turnover, successfully disguised as a raucous, good-natured party."
Now let's jump to the big end. After testing the multi-kitchen concept at Coogee Pavilion (no slouch itself at 320 seats), the Merivale Group bought the old Newport Arms pub for a reported $50 million, turning it into an open-air festival of food for up to 1,000 people across 11,500 square metres in 2016.
Likewise, Neil Perry and the Rockpool Group is playing the numbers game. Steak-and-shiraz palace Rockpool Bar & Grill in Sydney seats 223, and in Melbourne 200, while the Italian-accented Rosettas in Melbourne and Sydney feed 200 each.
Next up for the Rockpool Group is a more downscale 500-seater mega-version of Fratelli Fresh, situated beneath the new concert hall at Tumbalong Park in Sydney's Darling Harbour.
Big restaurants have a brilliant energy and buzz about them – but only when they are full. If you don't get the numbers right, that's an awful lot of empty tables. (Sadly Damascus Gate currently sits empty due to the current political situation in Syria).
Another downside is the inevitable impact on smaller restaurants, whose very real production and labour costs can't be amortised by scaling up, and whose margins can't be reduced to compete with the mega-restaurant down the road.
These smaller restaurants can, however, offer more personal, intimate and civilised dining experiences, which – when the pendulum swings – diners will appreciate and invest in anew.
Note The Araki in London, which in October 2017 won three Michelin stars for its exquisitely refined sushi. Number of seats? Nine.