Huck's Rant: We are what we eat – and that's a good thing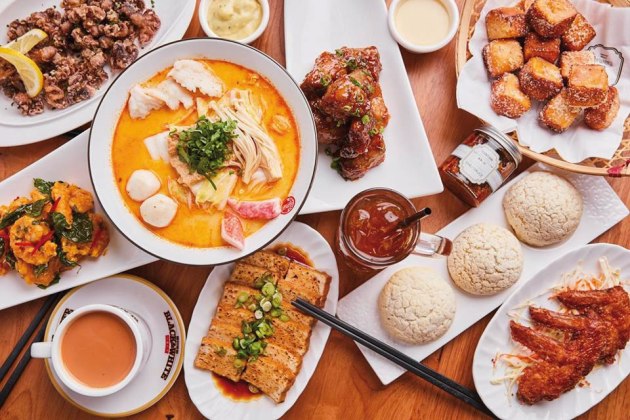 Often out of tragedy the human spirit will rise. While the events in Christchurch showed the ugly truth about racism, they also brought up love, solidarity and strength. If fear and hate are killed by knowledge, take a look at the foodservice businesses in your neighbourhood. As Anthony Huckstep explains, if you want to get a clear picture of who we are as a nation, simply look at what we eat.
Australia is a beautiful place, but lurking under its sunny façade is a dark past and a rooted problem with racism. The mosque shootings in Christchurch in March, that claimed the lives of 51 Muslim New Zealanders, brought many emotions and evils simmering below the surface well and truly above water.
It beggars belief how some Australians view the world in such an 'us vs them' way, when the majority of us are, at some stage along the line, from somewhere else.
Australians are a complex combination of colour, race, religion, culture and community, who have all landed on the world's largest desert island that was carefully curated by First Nations people for millennia. Most of us have only been here for a blip in comparison, and we are no more a colony of the Brits as we are a part of Asia, an offcut of America, or the 21st region of Italy.
The 2016 Census revealed that 28.5 per cent of the population was born overseas, and this number is on a constant upward trajectory. The rest of us new Australians are first, second or third generation, with heritages from all ends of the globe. The world may see us as the UK's third wheel, but it's not actually who we are, and that's evident in our food.
Immigrants from China started arriving in the mid-19th century during the Gold Rush, which embedded Cantonese cuisine in our culture. Italians came in droves in the middle of the last century, armed with espresso machines and pasta makers. Melbourne has the largest Greek community on the planet outside of Greece. Newtown's King Street was once known for having the most Thai restaurants on a strip outside of Thailand. And food from the Middle East, from Egyptian falafels to Lebanese shanklish pies, may be newer to this country than Sunday roasts, but it's some of the most consumed.
The truth about Australia is, thankfully, we're not a loaf of white slice.
This means that describing Australian cuisine is impossible. What's our national dish? A meat pie? Spaghetti bolognese? Massaman curry? Adana kebab? Banh mi? They're probably all right.
Food history correlates with migration patterns, and with each wave comes the arrival of new restaurants expressing the cuisines from the owners' homelands. Food is a vital link to all cultures on Earth, yes, but for many food is also a means to employment.
Our industry provides a great avenue for new Australians to not only find work, but also to engage with their community and build their own.
And that's the thing about food culture; what we eat is the defining feature of who we are.
I like to think that if Australia gets anything right, it's that, from a culinary perspective, there's no 'us vs. them', but sharing, teaching, collaboration and acceptance. Perhaps what we need to do is break bread together more often and realise that who we are is defined by where we come from – and that's a good thing.
This article was first published in foodservice's May 2019 issue. Read the digital magazine here.