Huck's Rant: Viva Las Vegans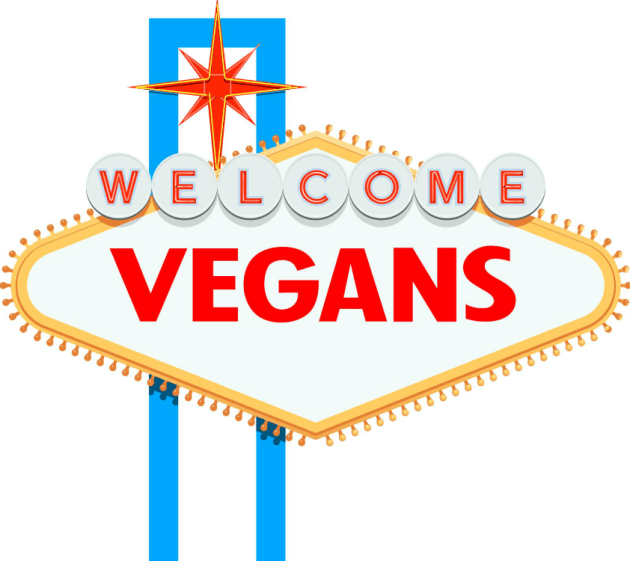 As the number of meat-free and "flexitarian" diners grows, Anthony Huckstep urges eateries to embrace flexibility. After all, everyone has their likes and dislikes, and let's not forget who pays the bills.
I once lived next door to a woman who couldn't bring herself to eat brown food. Have a think about that. For a start chocolate, steak and gravy are three of the most important food groups.
There are all levels of crazy when it comes to food decisions. I have a friend who hates coffee even though she's only had it once ... when she was 12, and it was instant. Another hates cheese. Not the pungent sock stench of a Munster or blue, no. He's weird about eating yellow.
And look, don't tell anyone, but once upon a time yours truly hated pizza. Sure I wasn't long out of diapers, but I can still remember sitting in Pizza Hut with a plate of KFC while my family spun flavour discs.
There is a general feeling that food intolerances and food life choices have accelerated in the last few years. As if everyone either has an ailment, or has chosen a path that feeds their mind and bodies.
You only have to scroll through the eternal dissatisfaction of Instagram to see chefs' frustrated posts with the good, bad and ugly alterations to dishes on kitchen dockets.
With those that have genuine religious and or personal beliefs aside, there are the odd who claim to be coeliac only to order bread, or those that request ingredients be taken out of dishes to be served on the side – that they still eat.
The evolution of this ground swell is hardly surprising. Not only are we learning more about food but we're yearning for a greater appreciation of how different foods affect our bodies. With better education comes more confident choices. It might be a pain in the butt to accommodate during a busy service, but don't forget who pays the bills.
Our meat-centric society has long held the view that the attitude of vegans has been far less palatable than the food itself. The carcass-loving community carried ill-conceived perceptions that all leaf-eaters were forthright, sandal-wearing, long-haired crusaders carving a path through the ethics of those buying tickets to the festival of flesh. As such they've always been a target for jokes. Of course, we all know the best thing about vegan jokes is you know they won't be cheesy.
To be vegan, vegetarian, paleotarian, pollotarian, pescatarian, fruitarian or a raw-food fiend means something very different in 2019 as consumers see the value in a plant-based, or other, diet that they find easier to digest. And although veganism and vegetarianism seem to be at the forefront, it's flexitarians (those consciously limiting meat meals to just a few a week) that are actually the main change in our society – though many wouldn't bother calling themselves that. As many of us seek to eat less but better quality, more ethically raised meat, fish and fowl and up the ante on fruit and veg, we're more relaxed about an ingrained societal need to have a slab of steak on the table too.
I may not agree with everyone about what constitutes good food, but I've never been one to judge the diet of another. Does it matter if someone doesn't eat meat? That they don't eat bread? Or that they like doughnuts atop their milkshakes? As our carbon footprint creates a crater in the soil, a little more consideration for how food is produced and what we consume is vital. The commercial kitchens that are flexible enough to accommodate this shifting paradigm will be the ones to prosper too.
This article was first published in foodservice's March 2019 issue. To subscribe to foodservice's monthly print magazine, click here.