Huck's Rant: Lavishing the expectant and listless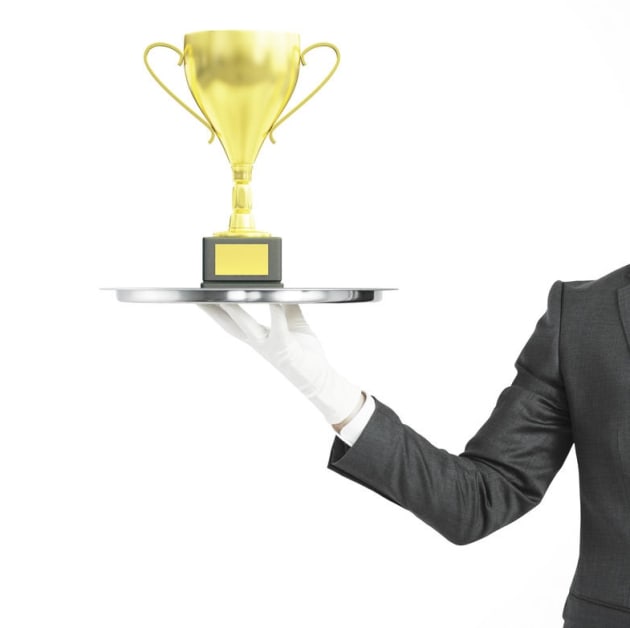 Best restaurant lists are like assholes. I google them. Wait, what?
My point is, everyone has an opinion about who should be on them and who deserves one's dues. Debate can get hotter than the contents of a Mickey D's apple pie.
August heralds the start of the new award season and in Australia we have more gongs than an elephant has wrinkles on its elbow.
With every food title delivering some sort of certificate system it's become a little like under 8s cricket - everyone gets a trophy for participating. Often the usual suspects share the spoils, but there's always a few glaring discrepancies that some pundits applaud, while others point and pontificate.
Though it's important to celebrate, acknowledge and champion those capturing the very essence of their craft, the swag of titles with some sort honorary tome must confuse and confound consumers who really just want to know where the better places are to pull a bib on out of home.
I have been involved with most awards, and still am, but I suspect for the most part consumers are oblivious to the actual amount of differing awards. I often hear people debating over who they'd heard 'won restaurant of the year'.
In the space of six weeks the various titles could nominate completely different 'best restaurant in Australia'.
The truth is these lists are never perfect because we all have different opinions on what constitutes a great restaurant, a great chef, and the reviewing fraternity all have different perceptions of what consumers feel are the best dining experiences too.
Every title relies on the knowledge and perception of its scribes to get it as right as possible by considering the context of the dining environment, but restaurant experiences are as capricious as they are unique to each of us.
Plus, every year the World's 50 Best Restaurant list rears its head the media are quick to point out Australian restaurants that shift places on the list – using words such as 'falls', 'tumbles' or 'crashes'. As if being in, or near the top 100 of the entire planet isn't amazing.
I may review and write about restaurants, but what I like in a restaurant is not what you like. You may like hushed tones and silver service, I may prefer sitting on a milk crate with a bowl of noodles. And thus even the awards systems I'm involved with produce results I don't necessarily agree with – but that's not the point.
Because subjectivity is king it takes panels, committees and hessian sacks of secret reviewers to help form a considered outcome.
Our rapacious appetite to consume the best, hot, hatted, starred establishment is fuelled by a yearning to get along and make our own mind up.
For industry it's nice to receive accolades and pats on the back, but it won't make or save your business (hard work will) – though it may alert some punters that you exist.
Mostly though the awards are great because they open discussion, cause debate and hopefully get people visiting restaurants more often too.
Anthony Huckstep is the national restaurant critic for delicious. and a food writer for The Australian, GQ Australia and Qantas.